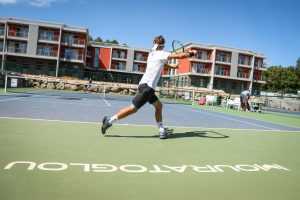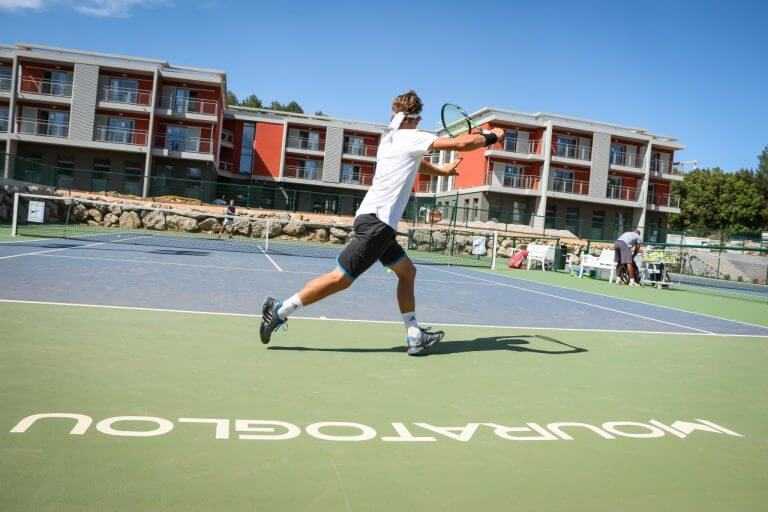 Mouratoglou Tennis Academy philosophy is unique: to gather personal coaching approach with excellence
Based on a unique coaching method, the Mouratoglou Tennis Academy welcomes for high-level training sessions. Patrick Mouratoglou, founder of the Academy & a coach on the professional circuit, is personally involved in developing these qualitative training programs. Coached by our experienced staff, you will enjoy excellent conditions that will enable you to progress & achieve your goals!
Mouratoglou Tennis Academy
Come share the everyday life of champions and seize the opportunity (offered to a limited number) to play alongside players of the "Rising Players" & "Elite Pro" teams.
Our high level training sessions attract players of all ages from around the world. (Europe, USA, Africa, Middle East, South America, Oceania).
Patrick Mouratoglou founded his own tennis Academy fifteen years ago, which is renown as one of The most successful in producing future champions.
Born on 8 June 1970, he was one of France's most promising tennis players when he was 15 years old. Preferring to focus on his studies, he decided to end his career as a professional player.
At the same time, he obtained coaching licence, working alongside Bob Brett, one of the most respected and recognized technicians in the tennis world, who shared his expertise with him.
From that moment on, Patrick Mouratoglou began coaching on the professional circuit.
His first collaboration with Marcos Baghdatis was a success. Baghdatis reached the Australian Open final and earned a spot in the TOP 10 worldwide.
He then coached Anastasia Pavlyuchenkova (18 years old and junior world champion in 2006). He boosted her ranking from world number 300th to world number 27th worldwide in one year. In 2008, Pavlyuchenkova was the most improved player in the standings, achieving the best WTA progression.
Then Mouratoglou started a new collaboration with 23 year-old Aravane Rezai, who is ranked world number 20 Aravane claimed titles in Bali (smaller version of the Season Ending Championship), Madrid ($4,500,000) and Bastad ($220,000) under the guidelines of Patrick Mouratoglou.
Since February 2011 so he is coaching french player Jeremy Chardy and also supervises Laura Robson's training programs.