Best Tennis Academies article is written for parents of junior tennis players hoping for college scholarships or even a professional career. First advice is to look for a private tennis coach who suits your kid. Nevertheless, for those tennis parents who want to send their kid to a tennis academy.
Best Tennis Academies
This is our personal opinion and it can be different from yours. At the same time, we tried to do this as objectively as possible. We took into consideration the following factors: presence of highly qualified tennis coaches with a good reputation and background, location, individual approach for player development, and pricing. We strongly recommend doing your own research, comparing all pros and cons, including quality of coaching, schooling, boarding and pricing.


It is the most famous and respected tennis academy in the US with an excellent record of developing world class players, including Serena and Venus Williams, Andre Agassi, Monica Seles and many others. The academy has a complex approach to the training process, good tennis facilities and school programs. But it is also the most expensive tennis academy in the world.
Those who might consider sending their child to there are parents who have a lot of money and who are ready to spend it on a well developed brand backed by the most powerful company in sports industry, IMG.



Evert Tennis Academy in Boca Raton, also has a very good history of developing strong tennis players. Like NBTA, it has a partnership with IMG. Some of the most prominent current tennis players who have had experience with Evert Tennis Academy are Peng Shuai and Madison Keys. The cost of one year is about $48,000, which is much lower than at NBTA.


Janko Tipsarevic, former #8 ATP in Singles and #41 in Doubles. has transformed his training base into a high-performance academy where, together with his team, he will develop young tennis players. The Tipsarevic Tennis Academy by opened its doors in May 2013. Rightfully is on our list of the best tennis academies.



Based on a unique coaching method, the Mouratoglou Tennis Academy welcomes for high-level training sessions. Patrick Mouratoglou, founder of the Academy & a coach on the professional circuit, is personally involved in developing these qualitative training programs.


Annabel Croft Tennis Academy is surrounded by pine trees and overlooking a glorious sandy beach, the Pine Cliffs Resort is a perfect tennis holiday destination.


Barcelona Tennis Academy offers programs for all ages and levels. Whether you just want to polish your game for one week during the holidays, or you are looking for a yearly program, we have a program for you.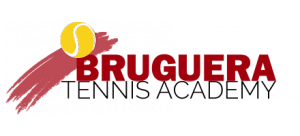 The Academy offers high performance tennis programs for young professionals and futures players. As well as weekly tennis courses to players of all levels. The Academy is located within 18 kilometers of Barcelona's city centre. In ideal Mediterranean climate that allows for year-round tennis training outdoors. Notable Alumni include WTA players Sara Errani and Garbiñe Muguruza.



The founders of Good to Great Tennis Academy are Magnus Norman, Nicklas Kulti and Mikael Tillström. We have one thing in common – we have all taken the step from good tennis players to world class professionals. We have all won the Davis Cup for Sweden and have been ranked among the best in the world.



ACE Tennis Academy is a year-round program for competitive juniors. The academy offers the following programs: Early Release Drills, After School Drills, Summer and Holiday Camps. Tournament Coaching and Private Instruction is also offered.